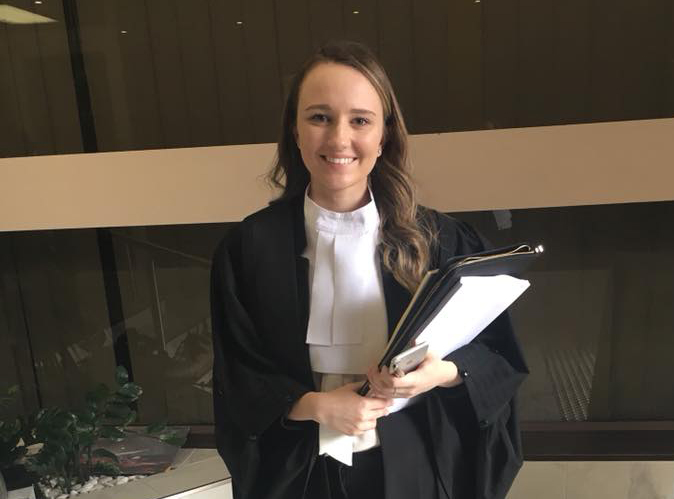 Recent Gavin Wanganeen Aboriginal and Torres Strait Islander Scholarship recipient Olivia Brownsey has a bright future ahead. Whilst studying at uni, she took as many opportunities as she could to further her education, and grow both as a student and as an Aboriginal woman.
"Receiving the GWAS allowed me to be able to study a Bachelor of Laws (Class of 2017) fulltime and represent UniSA at various national and international conferences, and now work as a Legal Officer at the South Australian Native Title Services. It has helped me towards my goal of working in law and using my degree to address Indigenous issues related to the law.
"I will forever be grateful for the opportunities provided through this important scholarship and take pride knowing that others saw my potential.
"Through higher education, my future has endless possibilities that are bright. I have a Law degree, I have represented UniSA at multiple conferences, I am working as a Legal Officer, and above all – I am a proud Aboriginal woman doing what I can to give back to my community.
Sadly, not all young people have the same opportunities as I have. I believe that it is so important to increase the number of Aboriginal people pursuing higher education. Knowledge is powerful and going to university gives graduates pride in themselves and optimism for the future. Crucially, education helps us to help others, which then has a wider benefit for our community. So today I ask you to please donate to the GWAS, and help even more students to succeed and reach their potential." – Olivia Brownsey