Recipients inspiring local donors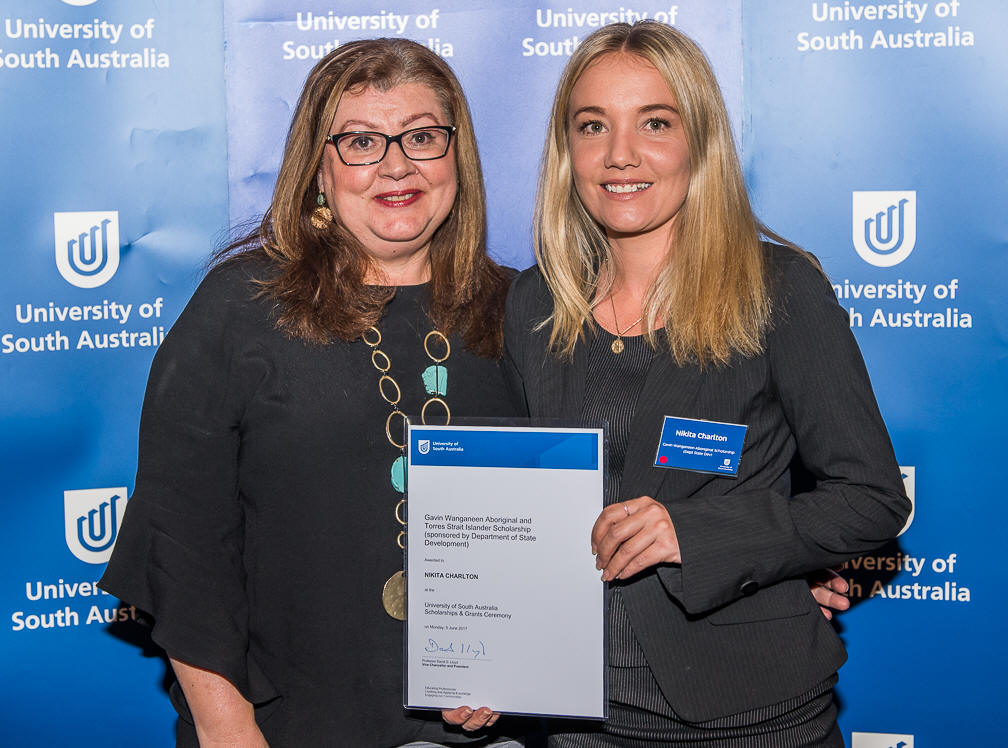 Gavin Wanganeen's patronage of these scholarships has inspired many local business leaders and donors to support Aboriginal Australian students complete their degrees at UniSA.
The Department of Environment, Water and Natural Resources now support bright young Aboriginal students studying in a variety of areas including aboriginal studies, business, environmental studies and engineering through a GWATSIS.
This opportunity also gives the recipient a unique opportunity to receive mentoring from the Department in order to build their network within their intended career industry.
Likewise, the Department of State Development has also supported an annual Gavin Wanganeen scholarship. Recent recipient Nikita Charlton is pursuing a career in social work, inspired by her family's commitment to their Tharawal community.
"I am hoping that by completing this degree I will gain knowledge and lifelong skills to work in rural and remote communities around Australia. I would like to help promote equality and encourage young Australians to access services required to assist them to break down barriers to their education and gain a better quality of life." - Nikita Charlton
By donating to the Gavin Wanganeen Aboriginal and Torres Strait Islander Scholarship or talking to us about establishing your own student award or scholarship you can help inspire future generations of Aboriginal Australians achieve their ambition of a university degree.