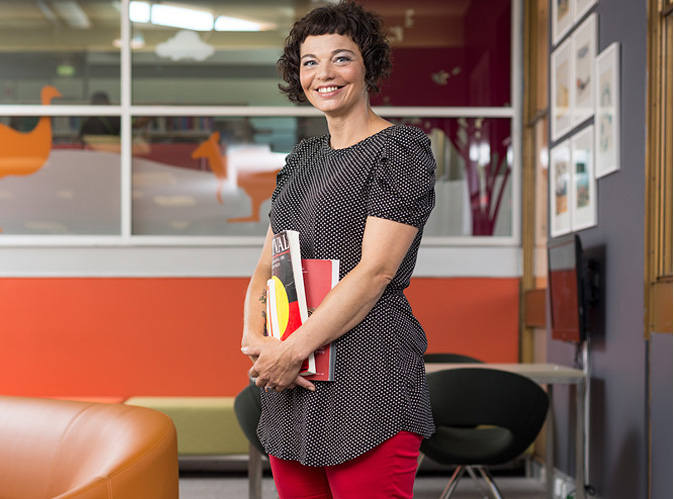 Recent Scholarship recipient Amanda Radomi received a Gavin Wanganeen Aboriginal and Torres Strait Islander Scholarship in 2013, allowing her to pursue her talents and turn her life around.
"When I received the Scholarship, I was a single mum with a young child living on a really low income. The $2500 I received each semester, made possible by generous Australians, meant that I could study on weekdays, it allowed me to buy a computer (something I wouldn't have been able to afford otherwise) and most importantly I was able to have an 'emergency fund' for expenses that pop-up in life.
Having this financial piece of mind meant that I was able to completely focus on my studies and being a parent, and my grades reflected this.
I believe that I am a good example of what can happen when you invest in Aboriginal students. In my first semester I had a GPA of 7 and I continued to receive outstanding grades throughout my degree, which was recognised when I won a university medal.
Since graduating I have gone on to become a successful exhibiting artist, a tutor, a mentor to other Aboriginal students, and I have embarked upon a Master of Aboriginal Studies.
I know how much the financial and emotional support provided through a scholarship truly makes a difference, and I hope that through scholarships more Aboriginal students will be able to experience the life-changing benefits that education provides." – Amanda Radomi