Samstag scholarships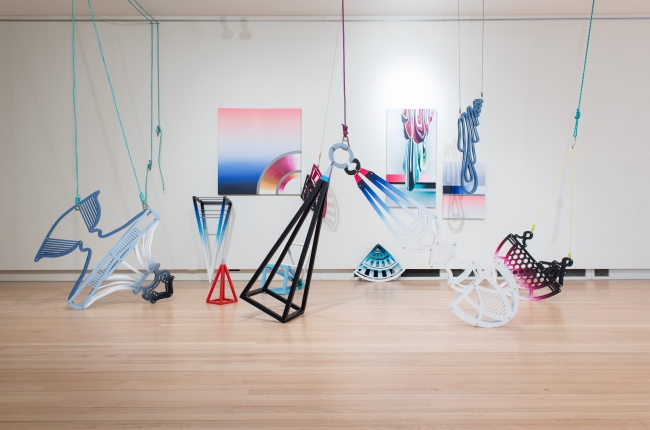 Zoe KIRKWOOD, The Screen Set Series, 2015, installation view, CACSA Contemporary. Photograph Che Chorley.
Zoe Kirkwood was Samstag Scholar in 2017.
Samstag Scholarships provide a once-in-a-lifetime opportunity to Australian artists to develop their artistic capacities and skills outside Australia through a dedicated period of practice based learning.
The generous scholarships cover costs for, institutional fees for one academic year and a US $50,000 tax free allowance, airfares, travel and medical insurance.
The Samstag Scholarships were established in 1991 through the generous bequest of Gordon Samstag (1906-1990), an American artist who taught from 1961 to 1970 at the South Australian School of Art, a part of the University of South Australia.
This remarkable gift ranks as one of the very great bequests to visual arts education in Australia, and has enabled to-date 142 Australian artists to study overseas.
>> Find out more about leaving a bequest to the University of South Australia.