SA brain tumour researchers are set to advance their studies significantly, thanks to a generous donation from the NeuroSurgical Research Foundation (NRF).
The Centre for Cancer Biology (CCB), an alliance between UniSA and SA Pathology, has recently acquired a state-of-the-art blood analyser, significantly enhancing their ongoing brain tumour immunotherapy research. This cutting-edge VETSCAN HM5 Haematology Analyser enables the analysis of immune cells in blood samples with exceptional precision and speed, producing comprehensive results in less than five minutes – a remarkable improvement from the previous four-hour process.
Brave for Dave was created by Chloe Drogemuller-Fiebig in honour of her late husband, Dave Fiebig, who was diagnosed with Stage IV Glioblastoma in December 2021. He displayed remarkable strength as he underwent a craniotomy, which removes part of the skull, plus concurrent chemotherapy and radiation therapy, and received intravenous Avastin treatment. Following treatment, positive results were observed, with a substantial reduction in the size of the residual tumour. However, in May 2022, Dave faced a recurrence with significant tumour growth throughout his brain, alongside a diagnosis of Leptomeningeal disease. Sadly, two months later, Dave passed away.
Inspired by the courage of her husband and father to their two boys, Chloe remains committed to raising awareness and funds for the NRF to help with the early detection of this medical diagnosis, which has a significant physical and mental impact.
CCB's Professor Stuart Pitson and Dr Briony Gliddon recently welcomed Chloe and her family into the CCB Molecular Therapeutics Lab to showcase the new analyser. They are immensely grateful to Chloe and Brave for Dave for the profound difference this equipment will make in advancing brain tumour research in SA.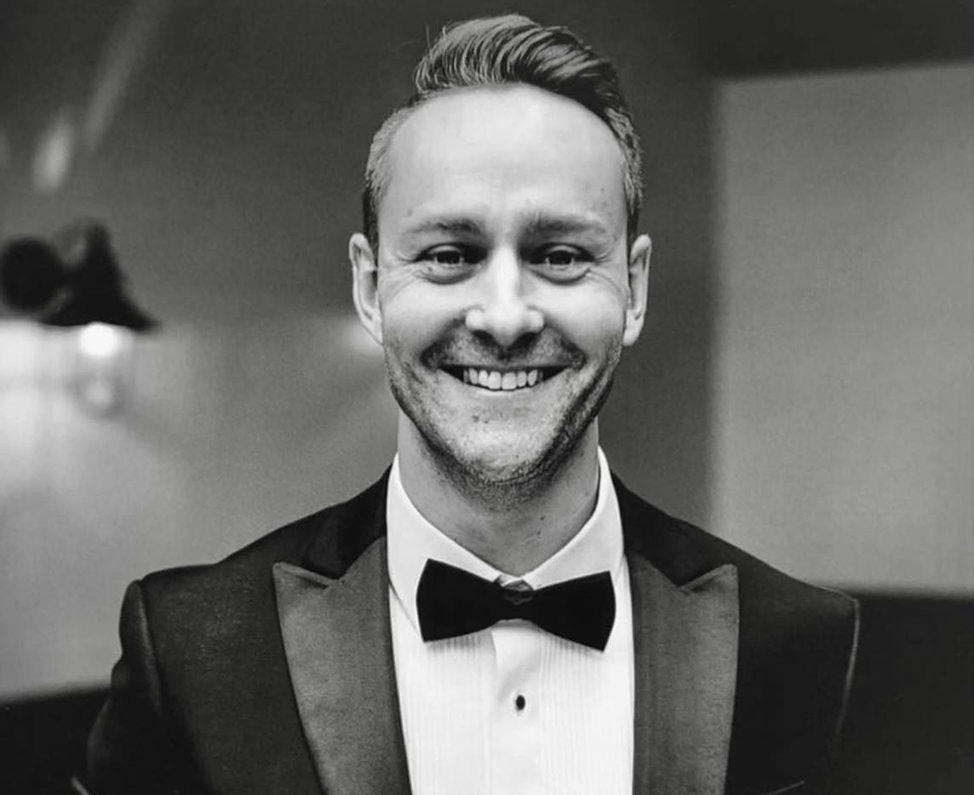 "This new equipment will be a huge benefit in our research to develop better immunotherapies for brain tumour treatment," says Dr Briony Gliddon, Co-Head of the Brain Tumour Research.
Professor Stuart Pitson, a global authority in brain tumours, was appointed the inaugural NRF Chair in Brain Tumour Research in 2021. He emphasised the urgent need for a comprehensive and collaborative approach to combat this devastating disease at the time. "Our aim for the Chair position is to create a large living glioblastoma biobank that we can use to develop and test new therapies to more effectively treat and ultimately kill the disease," he said.
Glioblastoma, known for its invasiveness and resistance to treatment, claims more lives among adults than any other brain tumour and disproportionately affects young individuals. Unfortunately, progress in improving outcomes for these patients has been limited compared to other types of cancer, with minimal advancements in the past three decades.
Professor Pitson leads a team that has made significant breakthroughs in glioblastoma research, identifying highly promising drug targets that can inhibit tumour growth and overcome treatment resistance. The team has cultivated an extensive living biobank by capturing tumour samples from various molecular subtypes and cataloguing the disease's various manifestations. They can identify optimal treatment approaches for individual patients through advanced pre-clinical models developed in their laboratory.
For the past eight years, the NRF's unwavering commitment to enhancing the prospects of individuals impacted by life-threatening brain tumours has resulted in donations of $2.2 million to UniSA. This funding includes $1 million towards the NRF Chair in Brain Tumour Research in 2021 and, more recently, $200,000 over four grants. In addition, NRF funds the Chris Adams UniSA Research Grant in honour of Chris, who lost his life to a rare grade-three anaplastic astrocytoma brain tumour in 2015.
NRF's Sparkling 60th Celebration
Established in 1963 by Dr Trevor Dining and Prof Donald Simpson to fund research into the cause, diagnosis, prevention and treatment of disease or malfunction of the brain, spine and nerves, the NRF's Sparkling 60th will be celebrated with a dinner at the Adelaide Entertainment Centre on 26 August.